Back To Our Services
Home ownership or even rental can come with a whole range of new responsibilities to take care of. These range from maintaining your utility bills to helping take care of any repairs when breakdowns occur. One of the parts of any home that is worth paying special attention to is the garage door mechanism. Your garage doors are part of your overall household security, and can comprise a complex system of electronic codes, springs, cables, and tracks to contend with. Those who need garage door repair in Canoga Park will want to find licensed local professionals to take care of these needs for them.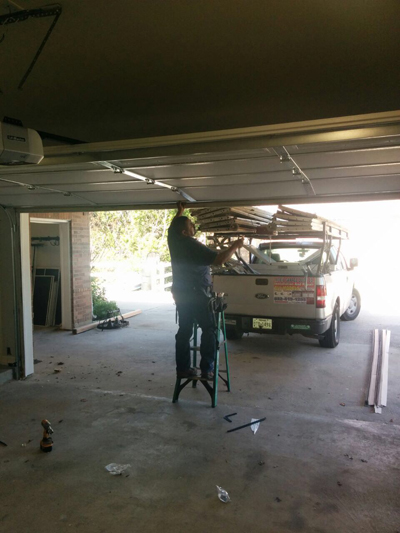 Whether there is need to repair the cable, change the sensors or adjust the torsion spring, you can trust our ability to provide efficient service. As well-trained professionals, we guarantee high level of services and full commitment. Rely on us to install a new door, maintain the system and fix the opener.
Some examples of the types of garage door repair in Canoga Park that you may find yourself in need of can include the following:
In extreme cases, a full garage door replacement may even be necessary
The first step towards diagnosing the problem is to have a professional garage door repair contractor come out for a site evaluation.
During this site evaluation, a contractor can determine which of the parts of your garage door system are in need of fixing. They can take care of any Canoga Park garage door repair, and at the same time help with recommendations regarding routine maintenance. By cleaning and lubricating your garage door parts regularly, you can help reduce the chance of needing more serious repairs. The garage doors will be better able to run smoothly on their tracks, and there will be a reduction in damaging grease and grime that can build up over time.
Back To Our Services